April saw large increases in Home values and sales compared to 2017. Inventory is down over 11% and May is looking like a slow month both in sales and inventory increases as we approach June which may slow down the normal rush of sales.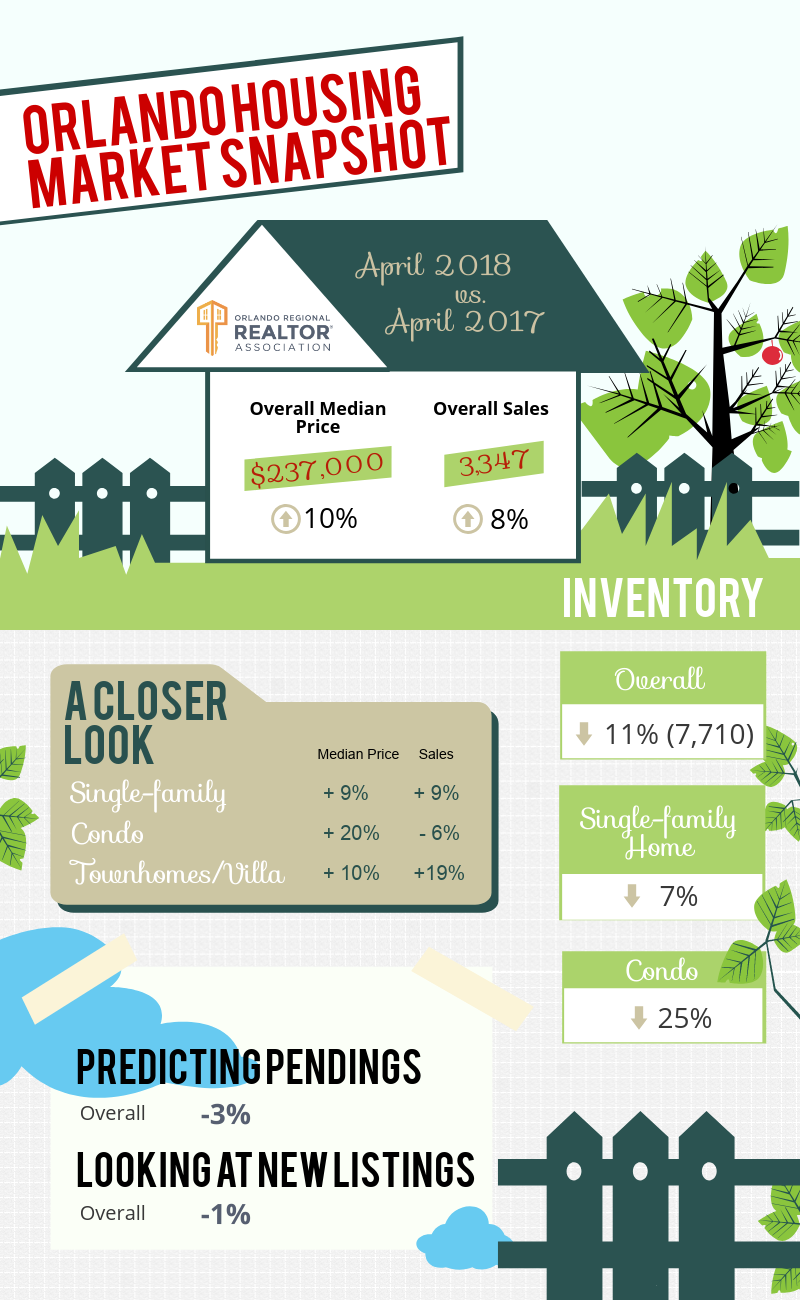 March 2018 Overall median home price topped $230,000 this month. Sales are up 1% but listings are down 3% along with 7% for pendings. This does not bode well for inventory coming up in the near future.

New listings are only up1 % from Feb of last year which continues to look like low volume in the future. Price is up and the townhome market is growing stronger for sales in Feb.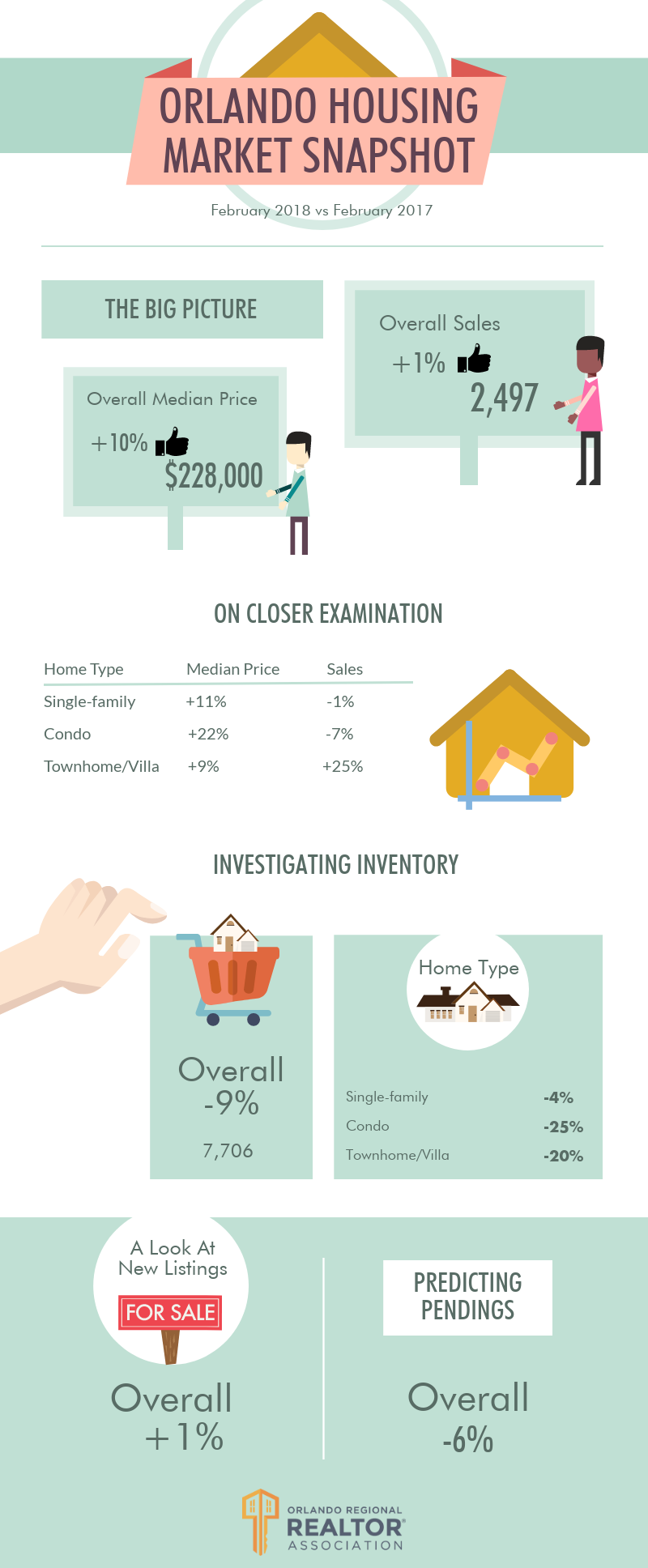 January has a big jump in median price to over 13%! Sales were flat and listings are up. Inventory still remains very low with pendings down 7%.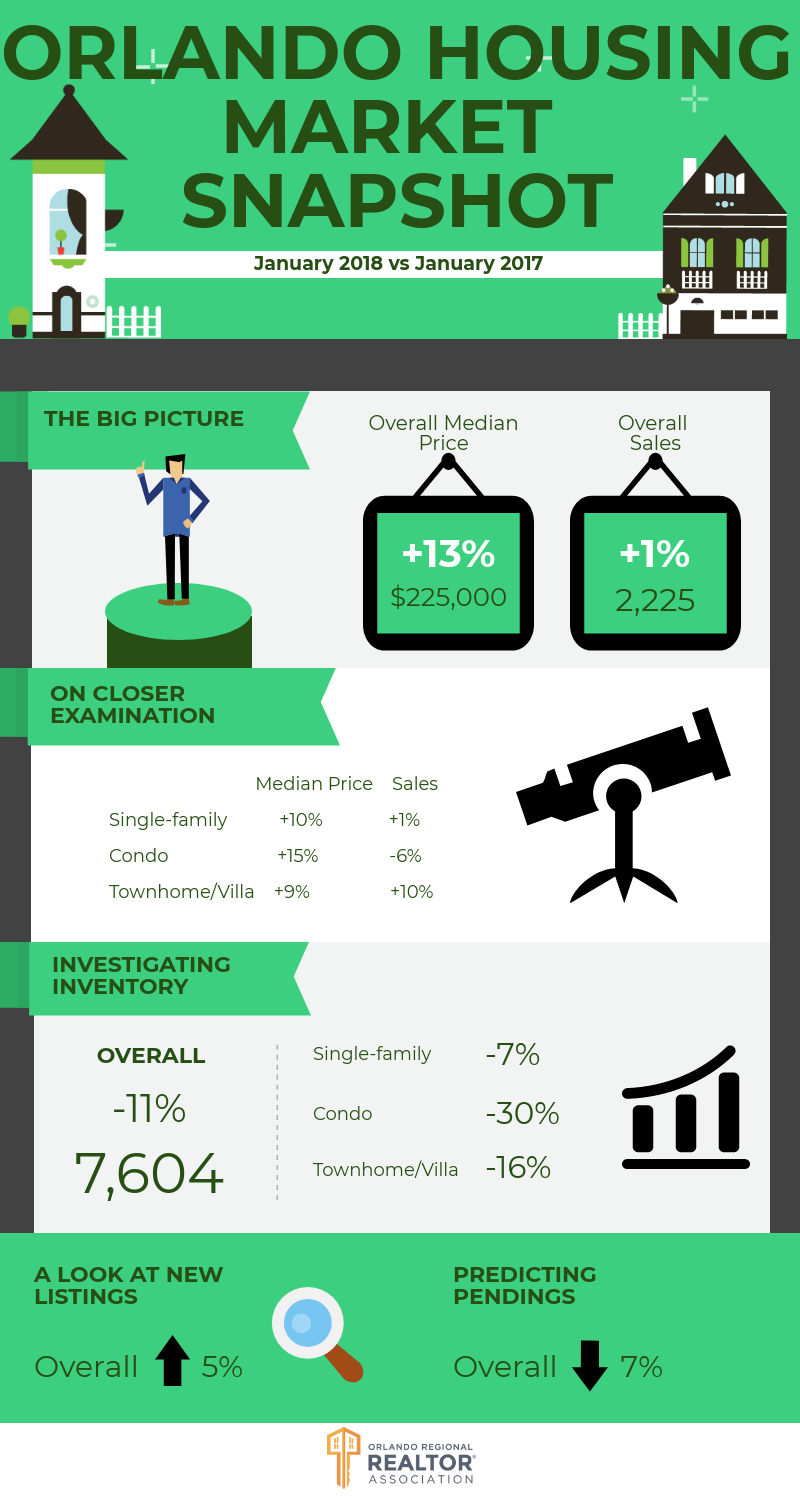 December 2017 was a mixed bag compared to 16′ The condos are hot along with a sharp downturn in distressed sales. Please watch the video in the blog section for overall 2017 numbers wher housing saw an increase in median price of over 10% for the Orlando area.

November was a great month compared to 2016. Large increase in home sales and median price. The continuing decline in inventory is going to be a problem if it can't keep up with demand. Let's hope we can get that number on the increase for 2018.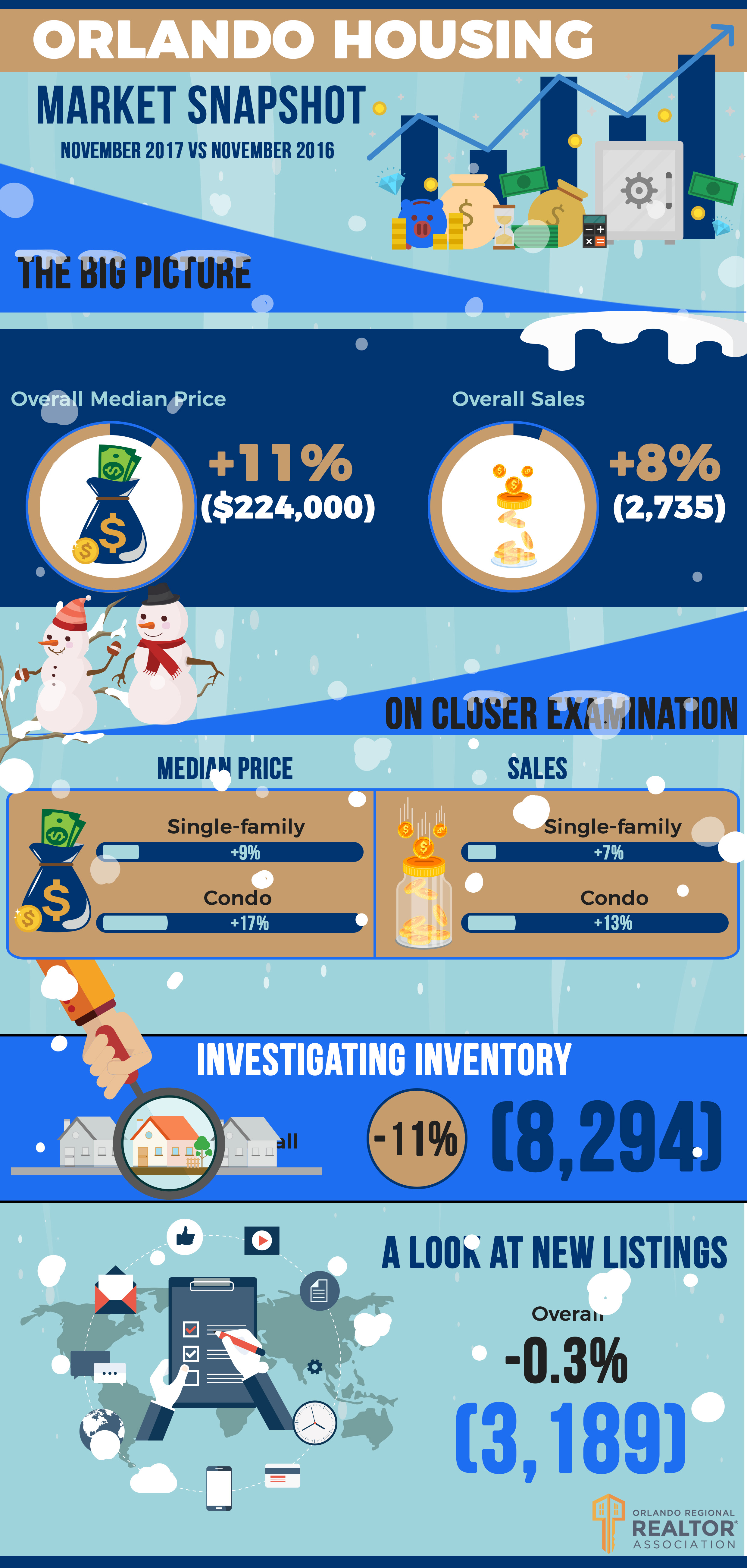 October was a nice upstart since post Irma. Great to see some numbers going up. Inventory remained low.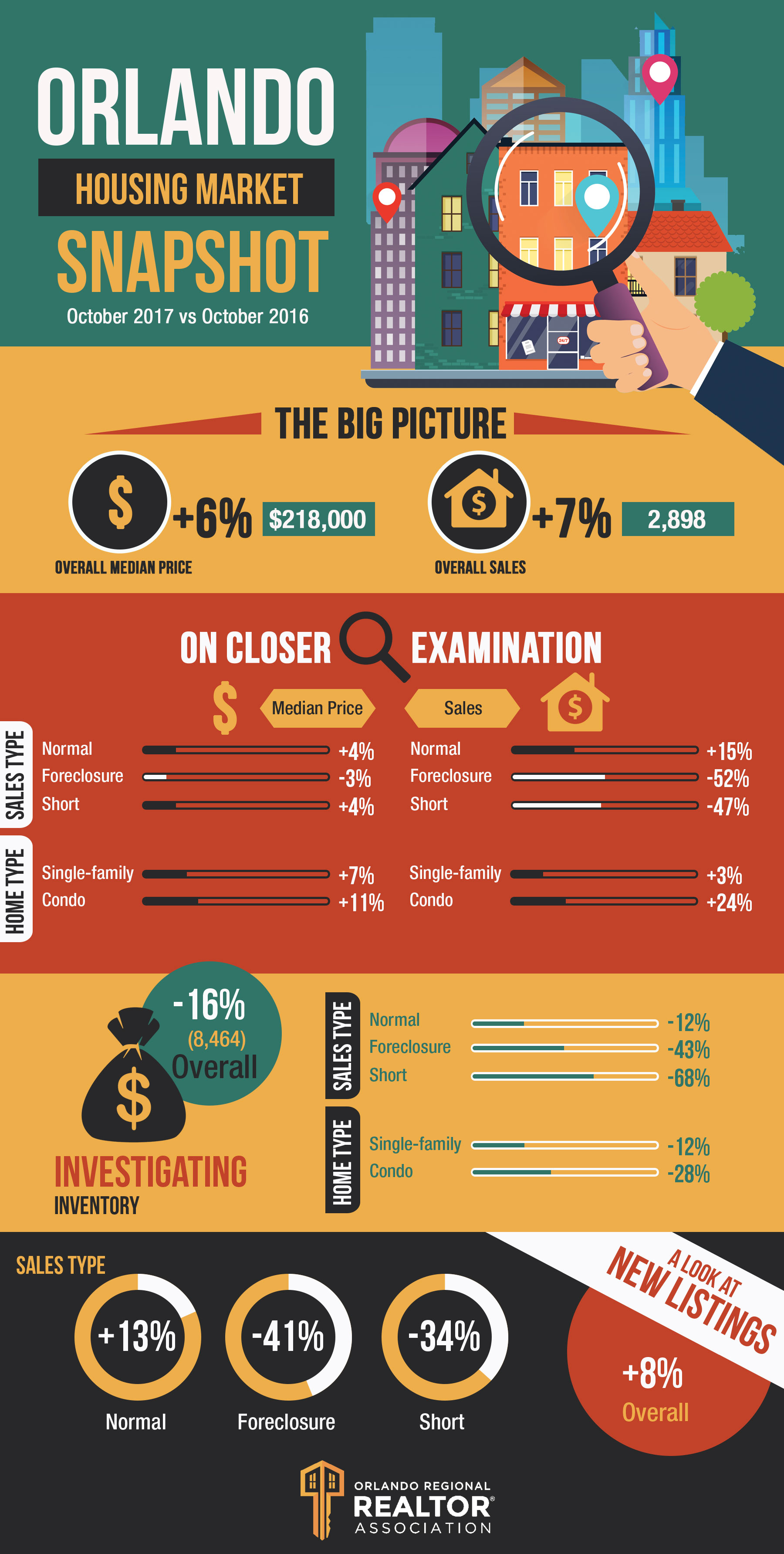 September was down over 19% for sales closing due to Irma. The inventory remains at a very low status and October is picking up steam with a tough shortage of homes on the market.

Here are the July numbers for the Orlando area. There is a very large housing shortage!! Please let me know if you are interested in getting an accurate market analysis of your home, and I'll run the latest numbers for you!




This is the June report below if you are interested in comparing to the previous month.